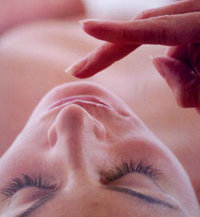 The tantra massage embodies the traditional massage techniques while at the same time fusing it with sexual energy. This has made this particular massage to be misconstrued as a purely sexual experience. This is however not the case because tantric massages are a spiritual practice which arouses energy points of the body referred to as chakras. These energy points are positioned on the spine of the body and the masseuse aligns them during the massage in order to release the energy stored. Sexual arousal is just but a small aspect of the tantra massage.
To perform this massage, the first aspect is that the ambiance is set by use of warm lighting such as candles or low wattage lamps. The person being massaged then lies face down with his or her arms and legs placed in a V-shape. The massage is personalized and does not follow a specific pattern however gentle strokes are often applied to the back and front of the body with a focus on the chakras.
The benefits derived of this form of massage is that it improves on a person's breathing techniques referred to as pranayama. This mprovement in breathing results in a person having better alertness, exercising capability and also it improves healing time for diseases and injuries. The massage shares the other benefits of regular massages in that it helps in the relaxation of the body and the mind. The tantra massage can therefore be used as a way improving the sexual experience between couples.
Lingam and Yoni massage

Connect on a whole new spiritual level with a partner thanks to powerful yet sensual lingam and yoni massages. Lingam massages, a massage performed on male genitalia, and Yoni massages, a massage technique performed on female genitalia have their origins in tantric traditions and were developed to allow sexual partners to experience whole body orgasms.
When a male receives a lingam massage, several hand and finger techniques are used to grip and rub the penis and testicles in a manner that stimulates energy flow away from the testicles and around the entire body.
For females, a yoni massage entails making small gentle strokes on the outside of the vagina and the inner roof with the index finger. Due to the level of sensitivity felt in these parts, the yoni massage is a particularly strong experience for a woman and often leads to an emotional release shortly after but can manifest up to several days later.
The goal of a Lingam and Yoni massage is not to provide sexual release from the receiver but to encourage healing of the body through proper deep breathing techniques and opening energy blockages. Of course, the sexual energy built up by these techniques often result in ejaculation in order to relax the body after a particularly powerful session.
Considered an art form in many Asian cultures, these types of erotic massages take many years of practice to master. Upon reaching a good level of mastery, as well as being in a loving, committed relationship, partners will be better equipped to know when sexual arousal has reached its peak state and know how to reduce or release it before their partner suffers any ill effects.
Another benefit to performing a lingam or yoni massage on a partner is the way it enhances the connection between the two people. The increased relaxation and peacefulness felt opens the mind and allows more harmony to enter the relationship.
Rosebud massage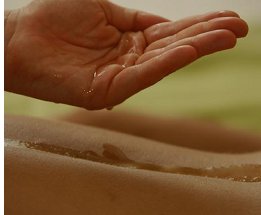 In simple terms, prostate massage is the stimulation of the male prostate gland mainly for sexual gratification purposes. Also known as rectal massage, it is performed from the interior wall of your rectum since the gland is so close to the anterior rectal wall. The prostate plays an important role in the sexual response cycle and is necessary for ejaculation. A rectal massage is often given alongside a rosebud massage, where the focus is on your rosebud and butt.
When performed properly, rosebud and prostate massage can lead to long lasting, intense and multiple orgasms as well as intense ejaculation. Additionally, it increases circulation and seminal fluid and boosts your overall erectile function. Furthermore, even though there is little evidence to support it, some scientists have linked prostate massage to reduced risk of prostate cancer, prostatitis, genital pain and frequent night urination. It can be a little tickly for first timers, but it is never painful.